I've been in my new house for a week and a day now. Unpacking has begun. Bedrooms have been painted. Internet is working. In a few days I go to Maine to pick up Aaron.
I have a home.
This home.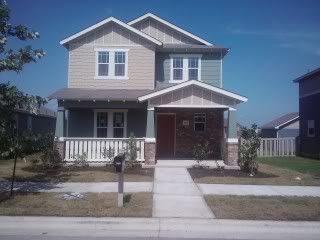 I never expected this. I can't believe that this is my life now. This beautiful house is mine. My bedroom has orange walls that Joe painted for me.
Joe is another thing that I never expected. Yesterday was our two month anniversary of the team building experience where it all started. Two weeks ago, he told me he loves me. Last week, he met my Dad and my Uncle Chris. I love him so much that it makes my head spin. When I'm with him, I feel safe and wanted and beautiful. I feel like I could spend the rest of my life with him.
When I lost my Mom, I really felt like I was never going to be happy again. Now I'm living in my dream house, surrounded by my best friends with a man who I love and who loves me back. I never thought I'd have this, but now I do. And it is amazing.